[ivcs]
Type: article
Parent page: About Paris
[/ivcs]
Paris is one of the prettiest towns you would want to visit in Canada. It is home to many historic attractions. While you're in Paris, you can see and do exciting things. You can enjoy seeing historic buildings and waterfalls. Here are exciting things you can do and see in Paris, Ontario.
Penman's Dam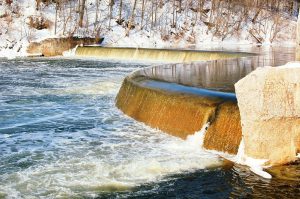 A getaway to Ontario, Paris can be an exciting way to spend your weekend. While you're in Paris, Ontario, you can see Penman's Dam. It is a historic dam that was built over 100 years ago. The Penman Clothing Company built this dam so that they could provide waterpower to run their mills. However, this site now offers a perfect spot to relax and go for a picnic. The great thing about this spot is how it is lit at night. Thus, people can visit this spot even at night.
Go for a Hike
If you love going for hike trails, Paris is the place to go. This town has a picturesque downtown and incredible architecture. Besides, you can be attracted by its spectacular natural sceneries. You can leave out hiking as one of the best things to do while in Paris, Ontario. Around Paris and its forest area, there are over 100 kilometres of trail. Tourists can go hiking from Cambridge to Paris and cover the 18 Kilometres trail.
Rafting the Grand Rivers
One of the top things you can do in Paris, Ontario is to visit the Grand Rivers. You can do Rafting on this attraction site and have fun! It is one of the Heritage Rivers in Canada with stretches of fast and slow currents. People in this place enjoy whitewater rafting, canoe, and many more.
Cobblestone Tour
If you're a fan of outstanding architecture, then you'll fall in love with Paris, Ontario. You will enjoy seeing a dozen cobblestone buildings. Touring this town to see cobblestone buildings is one of the many things to do.