[ivcs]
Type: article
Parent page: History and Information About Paris, Canada
[/ivcs]
Every single town you will ever visit will undoubtedly have some history that makes it what it is. Paris, Canada is certainly not any different and it has some of the most interesting stories of any other North American town. In this fascinating post, we shed some light on the history of this place and what you need to know.
Background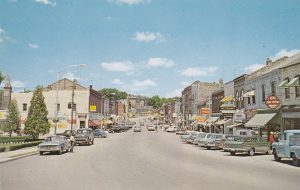 Paris, Canada is a town in modern-day Ontario Canada that was founded in the 18th century. It derives its name from gypsum, the key ingredient used in the manufacture of plaster of Paris. This material was discovered here in 1793 while the British colonialists were surveying the area for the British Home Department.
The British government moved in to build a road near this town leading up to the bank of the Grand River in 1794. This road at the time was known as the Governor's Road. It would later be renamed Dundas Street, a name that has stuck till now.
Administration
Before 1999, Paris, Canada was a separately incorporated community. Effectively, this meant that the town was a municipality of its own. However, at the fall of the 20th century, this type of administration came to an end. What followed was that the town merged with the Country of Brant.
But what had been in existence before all that? Hiram Capron was the founder of the town in 1829. He settled here as an entrepreneur targeting to exploit the gypsum mines available in the town. Additionally, his target was to exploit the agricultural viability of the area. He eventually became its first Reeve when the village was incorporated in 1850. It was later incorporated as a town in 1856 and Finlayson became its first-ever mayor. For the next 149 years, the town experienced shrewd leadership under different mayors.