[ivcs]
Type: article
Parent page: Knowing Paris, Canada
[/ivcs]
Paris is a beautiful community located in Ontario, Canada. If you are looking to travel to this destination soon, here are some surprising facts about the place that will blow your mind away. Read on.
1. It Was Named After Plaster of Paris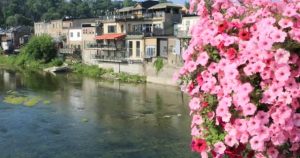 You may know Paris as a city in France. Most likely, you may have thought that Paris in Canada derives its name from the French capital. That is not the case. Paris in Canada got its name from the presence of gypsum deposits within its borders in the 18th century. Gypsum is one of the key ingredients used in the manufacture of plaster of Paris, a material used in the correction of bones in the event a person incurs an injury.
2. It Was Only a Separate Town for 149 Years
Paris in Canada was founded in 1850 as a separately incorporated municipality. This status continued all through the 19th century and the entire 20th century before the town amalgamated with the County of Brant in 1999. This effectively ended its 149 years of being a separate entity municipality.
3. Churches are the Oldest Buildings
Like most civilizations around the world, Paris in Canada saw Christian communities form the first settlements in the town. Some of the oldest buildings in the town are:
Paris Plains Church (1845)
Sacred Heart Catholic Church (1857)
Paris Baptist Church (1885)
Currently, the town is predominantly Christian. However, due to migration and people settling here from other areas, there also exist other religious communities, namely Muslims, Hindus, and even Buddhists.
4. A Favourite for Film Makers
The town is a favourite for many filmmakers. It has played host or contributed shooting locations to more than ten blockbuster movies. The most recent ones were Let It Snow (2019) and Away From Her (2006).